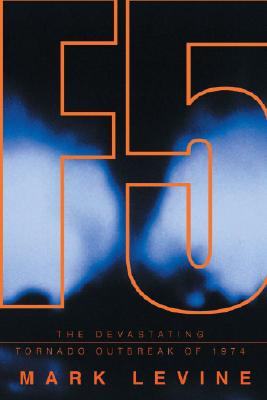 F-5 (Hardcover)
Devastation, Survival, and the Most Violent Tornado Outbreak of the Twentieth Century
Miramax Books, 9781401352202, 320pp.
Publication Date: June 1, 2007
* Individual store prices may vary.
Description
It was April 3, 1974. Crime was soaring. Unemployment and inflation were out of control. A costly war had just come to its demoralizing end, and an unpopular President was on his way out of office. Then, over a sixteen-hour period, nature stepped forward with its own display of mayhem: an unprecedented outbreak of 148 tornadoes, covering thirteen states in the heart of the country, from Michigan to Mississippi. Hundreds of people were killed, thousands of homes demolished, and a billion dollars in losses sustained. Sixty-four of the tornadoes would be classified as severely violent; six belonged to the most rare, most deadly category: F5, or "incredible tornadoes."
Like the best nonfiction, F5 is a brilliantly crafted page-turner that reads with the immediacy of a novel, telling a harrowing story of natural disaster against the backdrop of the turbulent 1970s. Acclaimed journalist Mark Levine follows the heart-wrenching fate of a rich cast of intertwined characters -- ordinary Americans whose lives are transformed in a terrifying instant. A pair of teenage lovers are caught while driving on a dark country road; a Vietnam veteran is trapped at home with a newborn baby; a sheriff finds himself in the line of fire twice in rapid succession; a black preacher with a past of dire hardship struggles to protect his family.
Other figures enter the story from the broader cultural scene, including Hank Aaron, on his way to challenging baseball's home run record amid racist death threats; Patty Hearst, whose image as kidnapping victim is undergoing a radical shift; Richard Nixon and George Wallace, both intent on using the storms to their political advantage; and a memorably eccentric scientist, known as Mr. Tornado, who regards the "Superoutbreak" as the apotheosis of his scholarly life. Gripping and revelatory, F5 braids the story of the shattering outbreak with images of social upheaval and individual heroism in a stunning, unforgettable read.
or
Not Currently Available for Direct Purchase