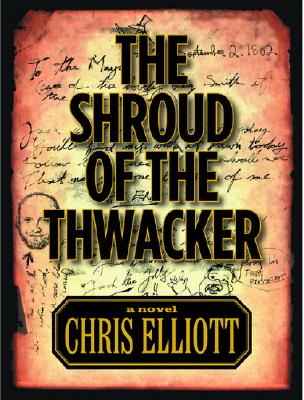 The Shroud of the Thwacker (Hardcover)
Miramax Books, 9781401352455, 368pp.
Publication Date: October 5, 2005
* Individual store prices may vary.
or
Not Currently Available for Direct Purchase
Description
His name is Jack. And hes a nineteenth-century serial killer. But this Jack doesnt riphe thwacks. Jack the Jolly Thwacker is how hes known to history. Set in New York City in 1882, the story hilariously chronicles the adventures of police chief Caleb Spencer and his two cohorts, Evening Post reporter Liz Smith, and mayor Teddy Roosevelt, as they unravel the mystery of the worlds first (and most bizarre) serial killer. The elusive Thwacker dresses his victims in outlandish costumes, leaves behind taunting poetry, and leads the authorities on a wild chase through New York streets and scenes (complete with gas- powered wooden cell phones, carriages, gaslights, and Original Rays Pizzeria). Hot on the killers trail is, in a bizarre twist, Chris Elliott himself. Using historical records, he finds increasingly curious evidence that the killer might well be from the twentieth century. These investigations draw him literally into the case, as, in true Chris Elliott fashion, actual time travel comes into play.
Advertisement