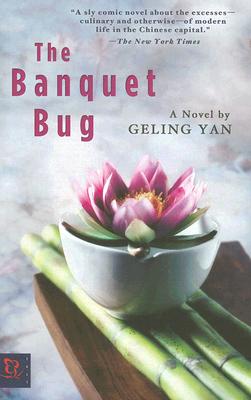 The Banquet Bug (Paperback)
Hyperion Books, 9781401374037, 276pp.
Publication Date: August 7, 2007
Description
Geling Yan captivates readers once more in her breakthrough novel. This is the fantastical tale of Dan Dong, an unemployed factory worker whose life takes a series of unexpected twists after he discovers that, by posing as a journalist, he can eat exquisite gourmet meals for free at state-sponsored banquets. But the secrets he overhears at these events eventually lead Dan down a twisted, intrigue-laden path, and his subterfuge and his real identity become harder and harder to separate. When he becomes privy to a scandal that runs from the depths of society to its highest rungs, Dan must find a way to uncover the corruption without revealing the dangerous truth about himself.
About the Author
Geling Yan was born in Shanghai and began writing in the late 1970s as a journalist. Her first novel was published in China in 1985. Following the Tiananmen Square massacre, she left China for the United States. Since then she has written many short stories, including one that was made into the award-winning film Xiu Xiu The Sent-Down Girl. She lives in San Francisco and Africa.
Advertisement