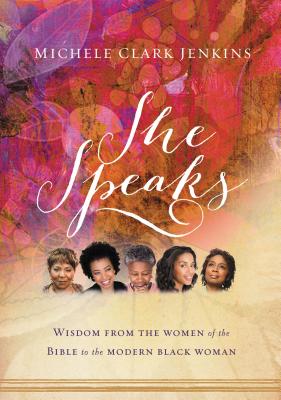 She Speaks
Wisdom from the Women of the Bible to the Modern Black Woman
Paperback

* Individual store prices may vary.
Description
It is sometimes difficult for today's African-American women to remember how important they are to God. The noise of day-to-day tasks and to-dos combined the with the undeniable struggles that face African-American women each day can make it easy to forget that Jesus treated the women of the New Testament with respect and spiritual equality, and how frequently God used women to carry out His purpose.
Through the examples of powerful women in the Bible She Speaks helps African-American women find relevance, purpose, and identity in the Word of God. Each chapter offers a complete list of references to help the reader locate the stories of these inspirational women in the Bible with ease. For anyone looking for a deeper study of women of the Bible and for the African-American woman who sometimes needs reminding how real and relevant her struggles are, She Speaks is the perfect choice.
Features include:
Complete list of biblical references
Clear explanation of parallels between struggles of modern African-American women and women in the Bible
Thomas Nelson, 9781401677800, 224pp.
Publication Date: January 14, 2013