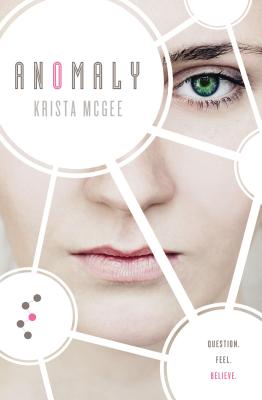 Anomaly (Paperback)
Thomas Nelson, 9781401688721, 311pp.
Publication Date: July 16, 2013
* Individual store prices may vary.
Description
Thalli has fifteen minutesand twenty-three seconds left to live. The toxic gas that will complete herannihilation is invading her bloodstream. But she is not afraid.
Decadesbefore Thalli's birth, the world ended in a nuclear war. But life went on deepunderground, thanks to a handful of scientists known as The Ten. Since then, they have genetically engineered humans to be free from emotions in the hopesthat war won't threaten their lives again.
ButThalli was born with the ability to feel emotions and a sense of curiosity shecan barely contain. She has survived so far thanks to her ability to hide thosedifferences. But Thalli's secret is discovered when she is overwhelmed by theemotion in an ancient piece of music.
Sheis quickly scheduled for annihilation, but her childhood friend, Berk, convinces The Ten to postpone her death and study her instead. While in thescientists' Pod, Thalli and Berk form a dangerous alliance, one strictly forbiddenby the constant surveillance in the pods.
Asher life ticks away, she hears rumors of someone called the Designer-someoneeven more powerful than The Ten. What's more, the parts of her that have alwaysbeen an anomaly could in fact be part of a much larger plan. And the parts ofher that she has always guarded could be the answer she's been looking for allalong.
Thallimust sort out what to believe and who she can trust, before her time runs out...
About the Author
When Krista McGee isn't living in fictional worlds of her own creation, she lives in Tampa and spends her days as a wife, mom, teacher, and coffee snob. She is also the author of First Date, Starring Me, and Right Where I Belong.