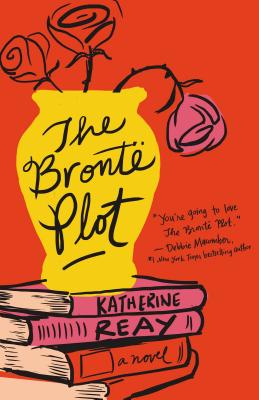 The Brontë Plot (Paperback)
Thomas Nelson, 9781401689759, 352pp.
Publication Date: November 3, 2015
Other Editions of This Title:
Compact Disc (8/27/2019)
MP3 CD (8/27/2019)
Library Binding, Large Print (2/1/2016)
* Individual store prices may vary.
Description
"You're going to love The Bront Plot." --Debbie Macomber
When Lucy's secret is unearthed, her world begins to crumble. But it may be the best thing that has ever happened to her.
Lucy Alling makes a living selling rare books, often taking suspicious liberties to reach her goals. When her unorthodox methods are discovered, Lucy's secret ruins her relationship with her boss and her boyfriend, James--leaving Lucy in a heap of hurt and trouble. Something has to change; she has to change.
In a sudden turn of events, James's wealthy grandmother, Helen, hires Lucy as a consultant for a London literary and antiques excursion. Lucy reluctantly agrees and soon discovers Helen holds secrets of her own. In fact, Helen understands Lucy's predicament better than anyone else.
As the two travel across England, Lucy benefits from Helen's wisdom as Helen confronts ghosts from her own past. Everything comes to a head at Haworth, home of the Bront sisters, where Lucy is reminded of the sisters' beloved heroines who, with tenacity and resolution, endured--even in the midst of impossible circumstances.
Now Lucy must face her past in order to move forward. And while it may hold mistakes and regrets, she will prevail--if only she can step into the life that's been waiting for her all along.
The Lewis quote at the front of the book describes an aspect of Lucy at the beginning of this story. Why do you think she'd lost the power to enjoy books? Is there something in our lives that we can fail to see clearly and lose enjoyment for?generic viagra price canada
Sid is one of the author's favorites. What character trait do you think she found so attractive? She doesn't tell you a lot about his background—any thoughts as to his story?generic viagra price canada
Was James justified in feeling so hurt when he found the forged inscription? How did he perceive Lucy's struggle? Was it a betrayal, like he claimed?generic viagra price canada
Why did Helen hold on to the watch? Was she really afraid to let go? What did it cost her along the way?generic viagra price canada
In London both women begin to change. Why? Do you think James is right that "strings pull tighter at home?"generic viagra price canada
Lucy talks about "boiling a frog." What does she mean?generic viagra price canada
What changed in Lucy at Haworth, even before her wandering to Top Withens? And at Top Withens, why did Edward Rochester's journey make such sense to her?generic viagra price canada
Do you agree with Lucy that each person has his or her own worldview? How did hers change? How did James'? Helen's?generic viagra price canada
How do you think Helen's journey will affect her final days with her family?generic viagra price canada
This story is one of choices. How do you see them playing out with each character? In your own life? Are the choices not made as powerful as the ones we consciously make? Is there a difference between them?generic viagra price canada