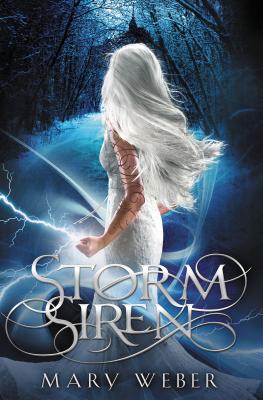 Storm Siren (Hardcover)
Thomas Nelson, 9781401690342, 352pp.
Publication Date: August 19, 2014
Other Editions of This Title:
Paperback (6/2/2015)
MP3 CD (6/2/2015)
Compact Disc (6/2/2015)
MP3 CD (8/19/2014)
Compact Disc (8/19/2014)
Compact Disc (8/19/2014)
* Individual store prices may vary.
Description
There are few things more exciting to discover than a debut novel packed with powerful storytelling and beautiful language. Storm Siren is one of those rarities. I ll read anything Mary Weber writes. More, please JAY ASHER, New York Times bestselling author of Thirteen Reasons Why
Storm Sirenis a riveting tale from start to finish. Between the simmering romance, the rich and inventive fantasy world, and one seriously jaw-dropping finale, readers will clamor for the next book and I'll be at the front of the line MARISSA MEYER, New York Timesbestselling author ofthe Lunar Chronicles
I raise my chin as the buyers stare. Yes. Look. You don t want me. Because, eventually, accidentally, I will destroy you.
As a slave in the war-weary kingdom of Faelen, seventeen-year-old Nym isn t merely devoid of rights, her Elemental kind are only born male and always killed at birth meaning, she shouldn t even exist.
Standing on the auction block beneath smoke-drenched mountains, Nym faces her fifteenth sell. But when her hood is removed and her storm-summoning killing curse revealed, Nym is snatched up by a court advisor and given a choice: be trained as the weapon Faelen needs to win the war or be killed.
Choosing the former, Nym is unleashed into a world of politics, bizarre parties, and rumors of an evil more sinister than she's being prepared to fight . . . not to mention the trainer whose dark secrets lie behind a mysterious ability to calm every lightning strike she summons.
But what if she doesn t want to be the weapon they ve all been waiting for?
Set in a beautifully eclectic world of suspicion, super abilities, and monsters, Storm Siren is a story of power. And whoever controls that power will win.
Readers who enjoyed Marissa Meyer's Cinder series will enjoy this fast-paced fantasy which combines an intriguing story line with as many twists and turns as a chapter of Game of Thrones Dodie Owens, Editor, School LibraryJournal Teen
Weber builds a fascinating and believable fantasy world. Inventive and entertaining. Kirkus Reviews
F]antasy readers will feel at home in Weber's first novel . . .a detailed backdrop and large cast bring vividness to the story. Publishers Weekly
Readers will easily find themselves captivated. The breathtaking surprise ending is nothing short of horrific, promising even more dark and bizarre adventures to come in the Storm Siren trilogy. RT Book Reviews, 4 stars.
or
Not Currently Available for Direct Purchase