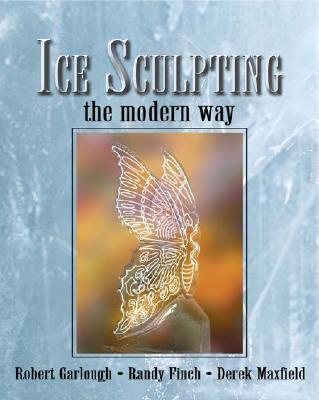 Ice Sculpting the Modern Way (Paperback)
Cengage Learning, 9781401804053, 368pp.
Publication Date: August 27, 2003
* Individual store prices may vary.
Description
For students in food service and culinary arts programs at community and private colleges, Ice Sculpting the Modern Way, is a collaborated effort by three professional chefs who have extensive, but varied experiences in culinary education and the foodservice industry. The sculpting mastery of chefs Finch and Maxfield, combined with the concise writing ability of Chef Garlough, make for a truly remarkable text on ice sculpture. Unlike other ice sculpting books on the market, this text was specifically formatted for the classroom learner, with chapter features that include key word lists and parts, consisting of thirteen chapters, that lead the reader through the foundation basics to advanced skill training. Another inspired feature of Ice Sculpting the Modern Way is its approach to teaching the craft of ice sculpting. Students are given insights and exercises relative to the art of sculpting, prior to touching the ice. Students learn about the sculpting process, and are provided with exercises to improve their sculpting skills. The use of modern power tools makes this text truly unique among sub-zero art books. The authors honor the past with a respectful treatment of the traditional ice tools: handsaw, chipper and chisels. However, this text emphasizes the use of power tools to masterfully create the ice pieces. No other text on the market goes into such detail using power tools.
or
Not Currently Available for Direct Purchase