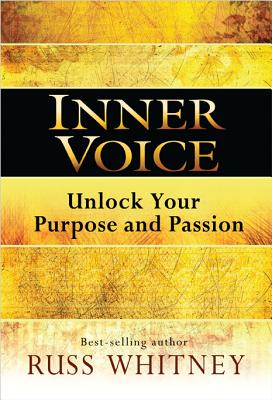 Inner Voice (Hardcover)
Unlock Your Purpose and Passion
Hay House, Inc., 9781401943455, 208pp.
Publication Date: September 24, 2013
Other Editions of This Title:
Paperback (9/24/2014)
MP3 CD (2/21/2017)
* Individual store prices may vary.
Description
Inner Voice: Unlock Your Purpose and Passion traces how one man's struggle to find the true meaning of life evolved into a worldwide movement known as the Inner Voice way of life. Internationally recognized businessman, financial expert, and real-estate icon Russ Whitney spent five years and 20,000 hours researching and developing the program. It is built on simple yet powerful principles and strategies that guide readers through identifying their purpose; developing their passion; and living a life of peace, joy, and success that is richer and more fulfilling than they ever dreamed possible. Inner Voice is a dramatic departure from Whitney's earlier best-selling books, which all focused on financial success, real estate, and wealth-building strategies. In Inner Voice, Whitney explains the happiness that can be found in humility; the importance of living in the moment; the need to understand, recognize, and master the immutable law of powerlessness; and how to surrender and find solid answers and peace with what you can't control. He teaches readers to use life-changing tools, including the Discovery Chart, two-way conscious contact, and Character Asset Checklist to achieve and maintain a connection with the Inner Voice. A step-by-step guide demonstrates exactly how to apply Inner Voice principles and strategies on a daily basis to be free of anxiety, frustration, fear, doubt, guilt, and shame so we can live the life our Creator intended for us.
About the Author
Entrepreneur, philanthropist, and best-selling author Russ Whitney is a recognized worldwide leader in the business, real-estate investment, and financial training fields. His books include Building Wealth (Simon & Schuster), The Millionaire Real Estate Mentor (Dearborn), and The Millionaire Real Estate Mindset (Doubleday). His latest book, Inner Voice: Unlock Your Passion and Purpose, offers a unique blueprint for personal and spiritual development that was developed from his own personal search for the true meaning of life.
or
Not Currently Available for Direct Purchase