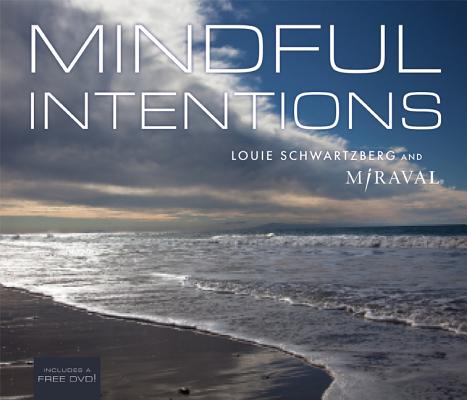 Mindful Intentions (Hardcover)
Hay House Inc., 9781401946111, 160pp.
Publication Date: October 20, 2014
* Individual store prices may vary.
Description
Miraval is an internationally renowned, award-winning resort and spa with a reputation as the premier destination for the practice of mindfulness and creating a life in balance. Mindful Intentions is a very special collaboration between the experts at Miraval and the world's preeminent nature cinematographer, Louie Schwartzberg. Whether it's a bird's-eye view of the top of Niagara Falls or an intimate look at a hummingbird's union with a flower blossom, each photograph is more astonishing than the next. The images are all paired with quotations, or Mindful Intentions, from either a Miraval specialist or from Schwartzberg himself. A Mindful Intention is a word, phrase, or sentence that is used as a cue to help the mind focus on a singular, purposeful thought. Paired with these particular photos, every Mindful Intention provides a unique opportunity for the reader to take a meditative moment to withdraw from daily stresses and turn inward. Accompanying the book is a breathtaking video, featuring Miraval's Mindful Intentions along with Schwartzberg's cinematography. The video offers yet another dimension to this inspired approach to mindful practice. Mindful Intentions is meant to provide powerful tools for the reader to discover a deeper experience of peace, balance, joy, and healing.
About the Author
Louie Schwartzberg has spent his career mastering the art of filmmaking in his quest to uncover the mysteries of the living universe, the secrets of nature, and the heart of the human soul. As the founder of BlackLight Films, Schwartzberg's stunning nature, aerial, and slice-of-life imagery has helped transform films by such directors as Steven Spielberg, Oliver Stone, Francis Ford Coppola, Paul Haggis, and Ridley Scott. As the only cinematographer in the world who has been shooting time-lapse 24/7 continuously for well over three decades, Schwartzberg is a visual artist breaking barriers, connecting with audiences, and telling stories that celebrate life and reveal the mysteries and wisdom of nature, people, and places. Learn more at MovingArt.com. Miraval Resort & Spa is a top-rated, all-inclusive destination retreat—a resort, an award-winning spa, and an unforgettable getaway. Consistently ranked among the world's best spas and resorts by TripAdvisor and SpaFinder and publications such as Travel+Leisure, Celebrated Living, and Condé Nast Traveler, Miraval has earned its trendsetting reputation as one of the finest destinations for life betterment. Miraval can be a catalyst for a healthy lifestyle change; an escape and support through challenging times; or simply somewhere to rest, reflect, and reenergize before beginning the next chapter. For most guests, a stay at Miraval is nothing less than a life-changing and life-affirming experience where lessons linger long beyond checkout. Website: www.MiravalResorts.com
Praise For Mindful Intentions…
"I've long thought of her as Mother Nature but never considered her marital status. To whom was this Mother of all mothers married? And then I picked up Mindful Intentions, the perfectly exquisite disquisition on her. Mother Nature and Louie Schwartzberg, of course!"
—Norman Lear, American television writer and producer
"Asmall miracle of self-awakening awaits everyone who looks forward to savoring the words of mindful wisdom and using them for their own mind-body transformation."
—Pam Peeke, M.D., M.P.H., F.A.C.P., renowned Integrative Medicine expert and New York Times best-selling author of The Hunger Fix
or
Not Currently Available for Direct Purchase