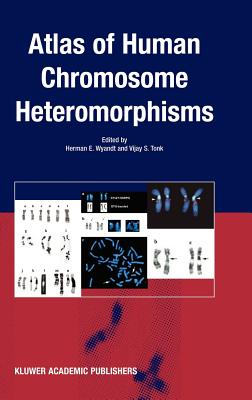 Atlas of Human Chromosome Heteromorphisms (Hardcover)
Springer, 9781402013034, 279pp.
Publication Date: December 31, 2003
Other Editions of This Title:
Paperback (12/1/2010)
* Individual store prices may vary.
Description
Critical to the accurate diagnosis of human illness is the need to distinguish clinical features that fall within the normal range from those that do not. That distinction is often challenging and not infrequently requires considerable experience at the bedside. It is not surprising that accurate cytogenetic diagnosis is also often a challenge, especially when chromosome study reveals morphologic findings that raise the question of normality. Given the realization that modern human cytogenetics is just over five decades old, it is noteworthy that thorough documentation of normal chromosome var- tion has not yet been accomplished. One key diagnostic consequence of the inability to distinguish a "normal" variation in chromosome structure from a pathologic change is a missed or inaccurate diagnosis. Clinical cytogeneticists have not, however, been idle. Rather, progressive biotechnological advances coupled with virtual completion of the human genome project have yielded increasingly better microscopic resolution of chromosome structure. Witness the progress from the early short condensed chromosomes to the later visualization of chromosomes through banding techniques, hi- resolution analysis in prophase, and more recently to analysis by fluorescent in situ hybridization (FISH).