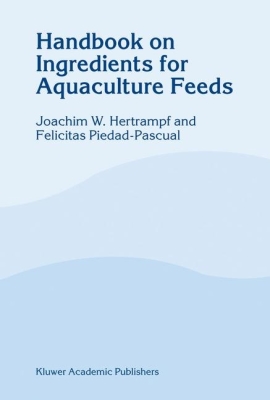 Handbook on Ingredients for Aquaculture Feeds (Paperback)
Springer, 9781402015274, 573pp.
Publication Date: July 31, 2003
* Individual store prices may vary.
Description
Current growth in global aquaculture is paralleled by an equally significant increase in companies involved in aquafeed manufacture. Latest information has identified over 1,200 such companies, not including those organizations in production of a variety of other materials, i. e., vitamins, minerals, and therapeutics, all used in varying degrees in proper feed formulation. Aquaculture industries raising particular economically valued species, i. e., penaeid shrimps and salmonids, are making major demands on feed ingredients, while relatively new industries, such as til apia farming, portent a significant acceleration in demand for properly formulated aquafeeds by the end of the present decade and into the next century. As requirements for aquafeeds increases, shortages are anticipated in various ingredients, especially widely used proteinaceous resources such as fish meal. A variety of other proteinaceous commodities are being considered as partial or complete replacement for fish meal, especially use of plant protein sources such as soybean meal. In the past five years, vegetable protein meal production has increased 10% while fish meal production has dropped over 50%, since 1989, largely attributed to overfishing and serious decline in wild stock. Throughout fisheries processing industries, traditional concepts as "waste" have given way to more prudent approaches, emphasizing total by-product recovery. Feed costs are a major consideration in aquaculture where in some groups, i. e., salmonids, high protein-containing feeds using quality fish meal, can account for as much as 40 to 60% of production costs.