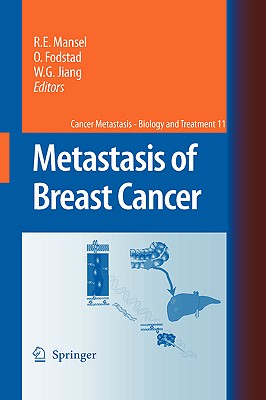 Metastasis of Breast Cancer (Cancer Metastasis - Biology and Treatment #11) (Hardcover)
Springer, 9781402058660, 436pp.
Publication Date: August 1, 2007
* Individual store prices may vary.
Description
Metastasis (spread of cancer in the body) is the main cause of death for patients with breast cancer, the leading female tumour in the industrialised countries and developing countries alike. The biology and treatment of breast cancer metastasis remains an active area of scientific and clinical investigation.
Written by experts in the subject area, the book has covered a broad range of topics in the metastasis of breast cancer, from genetics, biology to clinical management. Main topics include genetic control, biology, growth factors, cell adhesion, cell motility and invasion, natures of bone metastasis, sentinel node therapies, hormonal links, new biomarkers and detection of micrometastasis, and diagnosis The book also covers the current treatment options including surgical management, chemotherapy and hormonal therapies. This timely book provides the current knowledge in the area of breast cancer metastasis and will be of important reading material for oncologists, radiologists, cancer researchers, biologists and health worker.
or
Not Currently Available for Direct Purchase