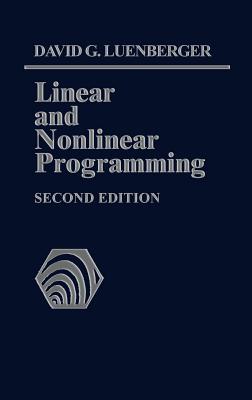 Linear and Nonlinear Programming (Hardcover)
Second Edition
Springer, 9781402075933, 492pp.
Publication Date: September 30, 2003
* Individual store prices may vary.
Description
The original edition of this book was celebrated for its coverage of the central concepts of practical optimization techniques. This updated edition expands and illuminates the connection between the purely analytical character of an optimization problem, expressed by properties of the necessary conditions, and the behavior of algorithms used to solve a problem. Incorporating modern theoretical insights, this classic text is even more useful.
About the Author
David G. Luenberger has directed much of his career toward teaching "portable concepts" - organizing theory around concepts and actually "porting" the concepts to applications where, in the process, the general concepts are often discovered. The search for fundamentals has explicitly directed his research in the fields of control, optimization, planning, economics, and investments, and in turn, it is the discovery of these fundamentals that have motivated his textbook writing projects.