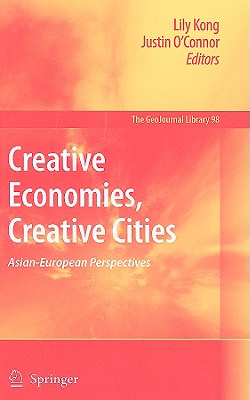 Creative Economies, Creative Cities: Asian-European Perspectives (Hardcover)
Asian-European Perspectives
Springer, 9781402099489, 234pp.
Publication Date: May 28, 2009
Description
Justin O'Connor and Lily Kong The cultural and creative industries have become increasingly prominent in many policy agendas in recent years. Not only have governments identified the growing consumer potential for cultural/creative industry products in the home market, they have also seen the creative industry agenda as central to the growth of external m- kets. This agenda stresses creativity, innovation, small business growth, and access to global markets - all central to a wider agenda of moving from cheap manufacture towards high value-added products and services. The increasing importance of cultural and creative industries in national and city policy agendas is evident in Hong Kong, Singapore, Taiwan, South Korea, Beijing, Shanghai and Guangzhou, Australia, and New Zealand, and in more nascent ways in cities such as Chongqing and Wuhan. Much of the thinking in these cities/ countries has derived from the European and North American policy landscape. Policy debate in Europe and North America has been marked by ambiguities and tensions around the connections between cultural and economic policy which the creative industry agenda posits. These become more marked because the key dr- ers of the creative economy are the larger metropolitan areas, so that cultural and economic policy also then intersect with urban planning, policy and governance.
Advertisement