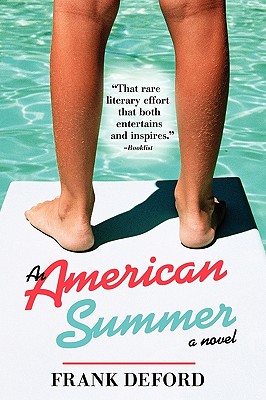 An American Summer (Paperback)
Sourcebooks Landmark, 9781402200595, 256pp.
Publication Date: May 1, 2003
* Individual store prices may vary.
or
Not Currently Available for Direct Purchase
Description
Set in the nostalgic year of 1955, this touching novel reveals a unique kind of love between kindred spirits. It is told through the voice of 14-year-old Christy Banister, a sweet, slightly naive young boy in need of guidance as he makes his way through adolescence. He has moved to Baltimore with his father, and as the new kid on the block in an isolated new neighborhood, Christy has few opportunities to make new friends.
At the start of the summer, Christy meets 23-year-old Kathryn Slade. Once a beautiful young woman, Kathryn is now a quadriplegic after a battle with polio that nearly cost her life when she was 17. However, despite Kathryn's physical limitations, she and Christy develop a strong and intimate friendship.
As Christy struggles to grow up, he must learn to deal with the problems that usually beset a much older boy as he also confronts issues of sex and familial betrayal. Yet the friendship, wisdom and vitality bestowed by Kathryn serves as a guiding light. At the same time, Christy helps to give Kathryn new joy and six weeks of hope. Their summer ends with the ultimate victory of lives lived and loved.
About the Author
Frank Deford grew up in Baltimore. His work can be found across a broad range of genres. He has written 12 books, two of which, Everybody's All-American and Alex: The Life of a Child, were made into movies. Mr. Deford has been a commentator on National Public Radio for 20 years. On television, where he is now a correspondent for RealSports with Bryant Gumbel on HBO, he has won both an Emmy and a Peabody Award. This is his seventh novel. He resides in Westport, Connecticut, with his wife, Carol.
Advertisement