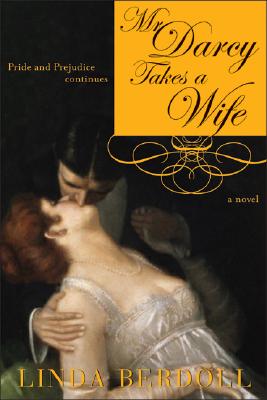 Mr. Darcy Takes a Wife (Paperback)
Pride and Prejudice Continues
Sourcebooks Landmark, 9781402202735, 476pp.
Publication Date: May 1, 2004
Other Editions of This Title:
Paperback (3/3/2020)
* Individual store prices may vary.
Description
Every woman wants to be Elizabeth Bennet Darcy--beautiful, gracious, universally admired, strong, daring and outspoken--a thoroughly modern woman in crinolines.
And every woman will fall madly in love with Mr. Darcy--tall, dark and handsome, a nobleman and a heartthrob whose virility is matched only by his utter devotion to his wife. Their passion is consuming and idyllic--essentially, they can't keep their hands off each other--through a sweeping tale of adventure and misadventure, human folly and numerous mysteries of parentage. Hold on to your bonnets This sexy, epic, hilarious, poignant and romantic sequel to Pride and Prejudice goes far beyond Jane Austen.
About the Author
Linda Berdoll is a self-described "Texas farm wife" whose interest in all things Austen was piqued by the BBC/A&E mini-series of Pride and Prejudice. Four years and much research later, her effort, Mr. Darcy Takes a Wife (originally titled The Bar Sinister) appeared, to the acclaim of readers and the horror of Jane Austen purists. This is Berdoll's first novel, but she has since published a humorous book of euphemisms and is now at work on a sequel to the sequel. She and her husband live on a pecan farm in Del Valle, Texas. Although she admits that she eloped in a manner similar to Lydia Bennet's, to her great fortune it was with Darcy, not Wickham.