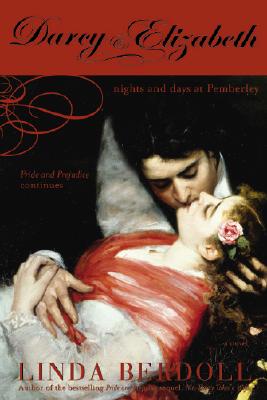 Darcy & Elizabeth
Nights and Days at Pemberley
Paperback

* Individual store prices may vary.
Description
Mr. and Mrs. Darcy have an exceedingly passionate marriage in this continuing saga of one of the most exciting, intriguing couples in the Jane Austen Literature.
As the Darcy's raise their babies, enjoy their conjugal felicity and manage the great estate of Pemberley, the beloved characters from Jane Austen's original are joined by Linda Berdoll's imaginative new creations for a compelling, sexy and epic story guaranteed to keep you turning the pages and gasping with delight.
What people are saying about Mr. Darcy Takes A Wife, the bestselling Pride and Prejudice sequel.
A breezy, satisfying romance. --Chicago Tribune While there have been other Pride and Prejudice sequels, this one, with its rich character development, has been the most enjoyable. --Library Journal Wild, bawdy and utterly enjoyable sequel. --Booklist
Sourcebooks Landmark, 9781402205637, 448pp.
Publication Date: May 1, 2006
About the Author
Linda Berdoll is the author of the number one bestselling Jane Austen Sequel--her first novel, Mr. Darcy Takes a Wife. Linda Berdoll is a self-described Texas farm wife whose interest in all things Austen was piqued by the BBC/A&E mini-series of Pride and Prejudice. Four years and much research later, Mr. Darcy Takes a Wife (originally title The Bar Sinister) appeared, to the acclaim of readers and the horror of Jane Austen purists. She and her husband live on a pecan farm in Del Valle, Texas. Although she admits that she eloped in a manner similar to Lydia Bennet's, to her great fortune it was with Darcy, not Wickham.