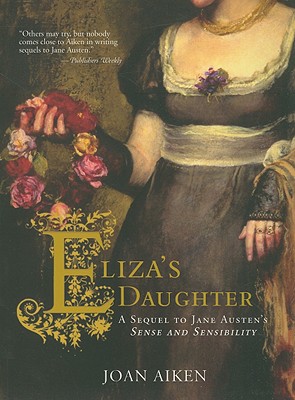 Eliza's Daughter: A Sequel to Jane Austen's Sense and Sensibility (Paperback)
A Sequel to Jane Austen's Sense and Sensibility
Sourcebooks Landmark, 9781402212888, 343pp.
Publication Date: November 1, 2008
* Individual store prices may vary.
or
Not Currently Available for Direct Purchase
Description
A Young Woman Longing for Adventure and an Artistic Life...
Because she's an illegitimate child, Eliza is raised in the rural backwater with very little supervision. An intelligent, creative, and free-spirited heroine, unfettered by the strictures of her time, she makes friends with poets William Wordsworth and Samuel Coleridge, finds her way to London, and eventually travels the world, all the while seeking to solve the mystery of her parentage. With fierce determination and irrepressible spirits, Eliza carves out a life full of adventure and artistic endeavor.
PRAISE FOR JOAN AIKEN
"Others may try, but nobody comes close to Aiken in writing sequels to Jane Austen."
PublishersWeekly
"Aiken's story is rich with humor, and her language is compelling. Readers captivated with Elinor and Marianne Dashwood in Sense and Sensibility will thoroughly enjoy Aiken's crystal gazing, but so will those unacquainted with Austen."
Booklist
..".innovative storyteller Aiken again pays tribute to Jane Austen in a cheerful spinoff of Sense and Sensibility."
Kirkus Reviews
About the Author
The late Joan Aiken was a prolific author of children's books and Jane Austen sequels and continuations. She is the author of Lady Catherine's Necklace, which follows Anne de Bourgh from Pride and Prejudice, and Jane Fairfax, a sequel to Emma.
Advertisement