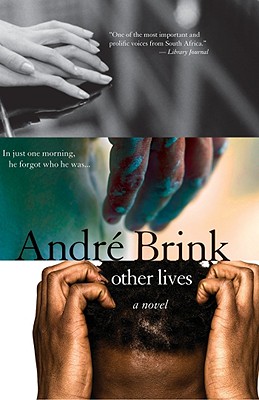 Other Lives (Hardcover)
Sourcebooks Landmark, 9781402213915, 316pp.
Publication Date: September 1, 2008
* Individual store prices may vary.
or
Not Currently Available for Direct Purchase
Description
In just one morning, he forgot who he was...
Three provocative and interconnected stories from one of the world's greatest living writers:
A white painter in Africa comes to his studio in the afternoon. On his doorstep, he sees a woman with curly hair and a dark complexion. He has never seen her before, but she embraces him. As he steps past her, two strange children rush to his feet yelling "Daddy " This family welcomes him home, but he knows none of them.
On the other side of Cape Town, a white man pulls himself out of bed and toward his mirror, where he is confronted by his suddenly black face.
A concert pianist falls passionately in love with the celebrated singer he works beside, but cannot bring himself to touch her, until one night they sit down to eat dinner, and look up to see themselves surrounded by armed men.
In this new novel, Andre Brink is at his best, exploring the fractured yet globalized world where we find ourselves and our lives transformed.
PRAISE FOR ANDRE BRINK
"South African novelist Brink is a master stylist."
Publishers Weekly
"Brink describes calamities and absurdities of the apartheid system with a cold lucidity that in no way interferes with high emotion and daring flights of the imagination."
Mario Vargas Llosa, New York Times Book Review
"One of the most important and prolific voices from South Africa."
Library Journal
"If you want to get the feeling of South Africa, as strongly as Camus gives you the feeling of Algiers, you will turn to Andre Brink."
Tribune
"Brink writes feelingly of South Africa--the land, the black, the white, the terrible beauty and tragedy that lies therein."
Publishers Weekly
"Brink is a hard-eyed storyteller."
Philadelphia Inquirer
About the Author
Thrice nominated for the Nobel Prize for Literature and twice shortlisted for the Booker Prize, ANDRE BRINK is one of South Africa's eminent novelists. He is the author of over 20 works of fiction, many of them written during the years when apartheid dominated the culture of his country. His first openly political novel, Kennis van die Aand became a cause celebre. It was banned a year after its publication under new censorship laws applied for the first time to an Afrikaans writer. Brink later translated the work into English as Looking on Darkness. A prolific literary critic and dramatist, Brink has worked for over 40 years as an academic and as a translator of works as varied as Mary Poppins and Shakespeare's plays into Afrikaans. Andre Brink is an outspoken recorder of South Africa's turbulent history from the days of apartheid to the present."
Advertisement