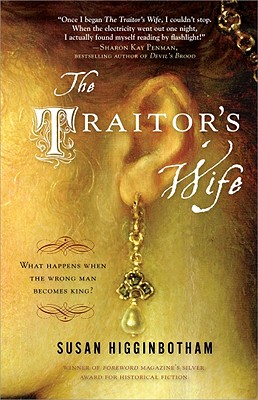 The Traitor's Wife (Paperback)
Sourcebooks Landmark, 9781402217876, 499pp.
Publication Date: April 1, 2009
Description
From the bedchamber to the battlefield, through treachery and fidelity, one woman is imprisoned by the secrets of the crown.
It is an age where passion reigns and treachery runs as thick as blood. Young Eleanor has two men in her life: her uncle King Edward II, and her husband Hugh le Despenser, a mere knight but the newfound favorite of the king. She has no desire to meddle in royal affairs-she wishes for a serene, simple life with her family. But as political unrest sweeps the land, Eleanor, sharply intelligent yet blindly naive, becomes the only woman each man can trust.
Fiercely devoted to both her husband and her king, Eleanor holds the secret that could destroy all of England-and discovers the choices no woman should have to make.
At its heart, The Traitor's Wife is a unique love story that every reader will connect with.
Gold Medalist, historical / military fiction, 2008 Independent Publisher Book Awards - Includes bonus reading group guide
PRAISE FOR THE TRAITOR'S WIFE:
"Conveys emotions and relationships quite poignantly... entertaining historical fiction." -- Kirkus Discoveries
"Higginbotham's talents lie not only in her capacity for detailed genealogical research of the period, but also in her skill in bringing these historical figures to life with passion, a wonderful sense of humor, honor, and love." -- Historical Novels Review Online
About the Author
Susan Higginbotham's meticulously researched historical fiction brought to life through heartfelt writing delights readers. Higginbotham runs her own historical fiction/history blog and is a contributor to the blog "Yesterday Revisited." She has worked as an editor and an attorney, and lives in Apex, North Carolina with her family.
Advertisement