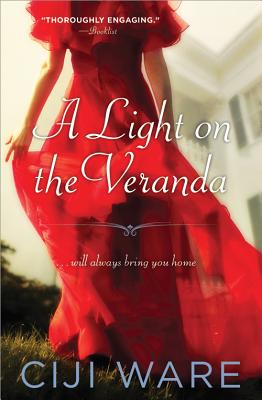 A Light on the Veranda (Paperback)
Sourcebooks Landmark, 9781402222733, 467pp.
Publication Date: March 1, 2012
* Individual store prices may vary.
Description
A secret may hold for a hundred years... and then it's time for the past to take revenge
Daphne Duvallon vowed never to return to the South years ago when she left her philandering fiance at the altar. Now family has called her back to Natchez, Mississippi, a city as mysterious and compelling as the ghostly voices that haunt her dreams.
From a time when the oldest settlement on the Mississippi was in its heyday and vast fortunes were made and lost, Daphne begins to uncover the secrets of an ancestor whose fate is somehow linked with her own. In a compelling and mesmerizing tale, now Daphne must right the wrongs of the past, or follow the same path into tragedy...
PRAISE FOR A COTTAGE BY THE SEA:
"An intriguing, enticing, complex, and romantic novel that will keep readers up long into the night." --Rundpinne
About the Author
Ciji Ware is an Emmy Award-winning journalist with tremendous media savvy and charisma in addition to being an author of historical fiction novels. She has appeared on the Today show to promote her books, and continues to be highly involved with her own projects in the television and film industries. She lives with her husband in San Francisco.