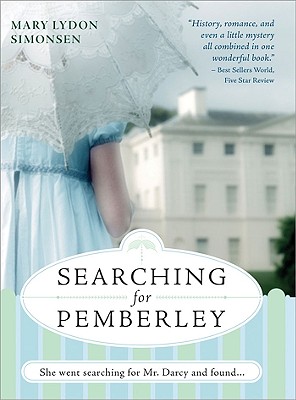 Searching for Pemberley (Paperback)
Sourcebooks Landmark, 9781402224393, 473pp.
Publication Date: December 1, 2009
* Individual store prices may vary.
or
Not Currently Available for Direct Purchase
Description
"History, romance, and even a little mystery all combined in one wonderful book." -Best Sellers World, Five Star Review
Maggie went in search of a love story, but she never expected to find her own...
Desperate to escape her life in a small Pennsylvania mining town, Maggie Joyce accepts a job in post-World War II London, hoping to find adventure. While touring Derbyshire, she stumbles upon the stately Montclair, rumored by locals to be the inspiration for Pemberley, the centerpiece of Jane Austen's beloved Pride and Prejudice.
Determined to discover the truth behind the rumors, Maggie embarks on a journey through the letters and journals of Montclair's former owners, the Lacey family, searching for signs of Darcy and Elizabeth.
But when the search introduces her to both a dashing American pilot and a handsome descendant of the "Darcy" line, Maggie must decide how her own love story will end.
Perfect for fans of Death Comes to Pemberley.
Praise for Searching for Pemberley:
"A shining addition to the world of historical fiction."- Curled Up With A Good Book
"A resounding success on all levels."- Roundtable Reviews
"A precious jewel of a novel with a strong love story and page-turning mystery. Absorbing, amusing, and very cleverly written."- The Searcher
About the Author
Mary Lydon Simonsen is the author of two Regency Austen re-imaginings, The Perfect Bride for Mr. Darcy and A Wife for Mr. Darcy, and a Jane Austen historical romance, Searching for Pemberley. In her novels, the romance between Fitzwilliam Darcy and Elizabeth Bennet is told with a light touch and a sense of humor and presented as a battle of wits between two equals.
Advertisement