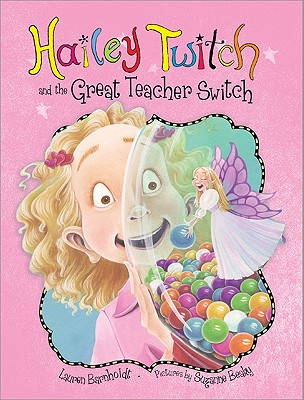 Hailey Twitch and the Great Teacher Switch (Paperback)
Sourcebooks Jabberwocky, 9781402224454, 153pp.
Publication Date: November 1, 2010
Description
In this follow-up to "Hailey Twitch is Not a Snitch," Hailey is feeling cranky because her teacher is out with the chicken pox, which means no first grade play. Of course the 7-year-old mastermind and her invisible friend, Maybelle, have a plan. Illustrations.
About the Author
Lauren Barnholdt is a celebrated author of tween and YA books. She was born and raised in Syracuse, NY. "The Secret Identity of Devon Delaney "and "Two-way Street "(Simon & Schuster) are both in their seventh printings with sequels in the works.

Suzanne Beaky grew up in Gahanna, Ohio, and studied illustration at Columbus College of Art and Design. Her expressive illustrations are commissioned by children's book, magazine, and educational publishers worldwide.
Advertisement