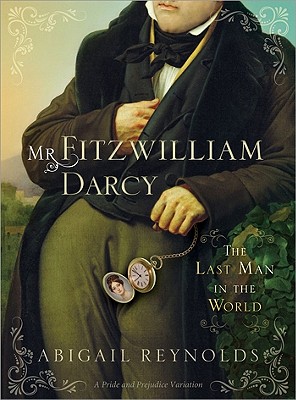 Mr. Fitzwilliam Darcy: The Last Man in the World (Paperback)
The Last Man in the World
Sourcebooks Landmark, 9781402229473, 248pp.
Publication Date: January 1, 2010
Description
What if...
The last man in the world she could be prevailed upon to marry...is her husband?
In Jane Austen's Pride and Prejudice, Elizabeth Bennet tells the proud Mr. Fitzwilliam Darcy that she wouldn't marry him if he were the last man in the world.
But what if she never said the words? What if circumstances conspired to make her accept Darcy the first time he proposes?
In this installment of Abigail Reynolds's acclaimed Pride and Prejudice Variations, Elizabeth agrees to marry Darcy against her better judgment, setting off a chain of events that nearly brings disaster to them both...
What readers are saying
"A highly original story, immensely satisfying."
"Anyone who loves the story of Darcy and Elizabeth will love this variation."
"I was hooked from page one."
"A refreshing new look at what might have happened if..."
"Another good book to curl up with... I never wanted to put it down."Celebrate the 80th birthday of Regency Romance with great books from Sourcebooks Casablanca.
About the Author
Abigail Reynolds is a physician and a lifelong Jane Austen enthusiast. She began writing The Pride and Prejudice Variations series in 2001, and encouragement from fellow Austen fans convinced her to continue asking "What if...?" She lives with her husband and two teenage children in Madison, Wisconsin.
Advertisement