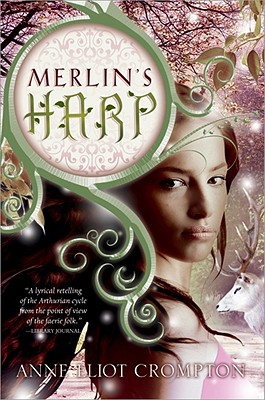 Merlin's Harp (Paperback)
Sourcebooks Fire, 9781402237836, 256pp.
Publication Date: March 1, 2010
* Individual store prices may vary.
Description
When I was yet a very young woman I threw my heart away. Ever since then I have lived heartless, or almost heartless, the way Humans think all Fey live.
Among the towering trees of magical Avalon, where humans dare not tread, lives Niviene, daughter of the Lady of the Lake. Her people, the Fey, are folk of the wood and avoid the violence and greed of man. But the strife of King Arthur's realm threatens even the peace of Avalon. And while Merlin the mage has been training Niviene as his apprentice, he now needs her help to thwart the chaos devouring Camelot. Niviene's special talents must help save a kingdom and discover the treachery of men and the beauty of love...
"The story glows...a mythical tapestry that is at once completely recognizable yet utterly fresh..."
-Publishers Weekly
"Like The Mists of Avalon, the Arthurian legend from a woman's point of view."
-USA Today
"Readers will be enchanted...the characters and strands of the famous legend are skillfully woven together here."
-School Library Journal
"Take heed: the feminist possibilities of the Arthurian legendary cycle were not exhausted by Marion Zimmer Bradley's bestselling The Mists of Avalon... A riveting good read."
-Booklist
What readers are saying:
"A rather unique look at the legend of King Arthur."
"An exquisite addition to Arthurian literature."
"The writing is lyrical; the plot twists are original. Great "
About the Author
ANNE ELIOT CROMPTON grew up in the 1940s when women's roles in myth were less acknowledged than today. Part of her life's work has been to shine light on their immense contribution to the human story. She lives in a college town in Vermont.
or
Not Currently Available for Direct Purchase