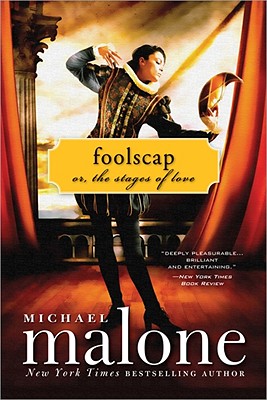 Foolscap: Or, the Stages of Love (Paperback)
Or, the Stages of Love
Sourcebooks Landmark, 9781402239359, 450pp.
Publication Date: April 1, 2010
Description
Professor Theo Ryan lives a quiet life teaching drama at Cavendish University in North Carolina, but everything gets turned upside down when he meets Ford Rexford--America's best-known playwright. Ford is the most talented and the most impossible man Theo has ever met. And Ford's genius, his reckless romanticism, and his fearless love of life profoundly influence the reticent scholar.
When Ford discovers that Theo has written a play, a madcap journey begins that pushes the young recluse out of the wings onto the bright, bustling stages of life and love. There he finds himself playing roles he never would have thought possible. In his most hilarious book since Handling Sin, Michael Malone has created a story as wildly funny as it is profoundly wise.
About the Author
Michael Malone is the author of ten novels, a collection of short stories, and two works of nonfiction. Educated at Carolina and at Harvard, he is now a professor in Theater Studies at Duke University. Among his prizes are the Edgar, the O. Henry, the Writers Guild Award, and the Emmy. He lives in Hillsborough, North Carolina, with his wife.
Advertisement