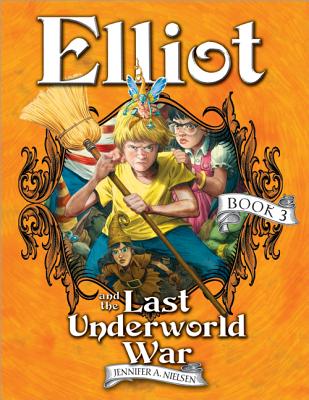 Elliot and the Last Underworld War (Underworld Chronicles (Cloth) #3) (Hardcover)
Sourcebooks Jabberwocky, 9781402240218, 194pp.
Publication Date: April 1, 2012
* Individual store prices may vary.
Description
As King of the Brownies, Elliot has battled Goblins, tricked Pixies, and trapped a Demon. But now, that Demon has escaped and he's ready for revenge. Elliot will face a challenge unlike anything he's seen before. The Last Underworld War is about to begin.
About the Author
Jennifer A. Nielson lives at the base of a very tall mountain in Northern Utah with her husband, three children, and a fat lizard. Although she has never actually met any Underworld creatures, she did see someone once who might have been a troll. Learn more at her website: jennielsen.com Gideon Kendall graduated from the Cooper Union for Science and Art with a BFA and has since been working as an artist, illustrator, animation designer, and musician in Brooklyn.