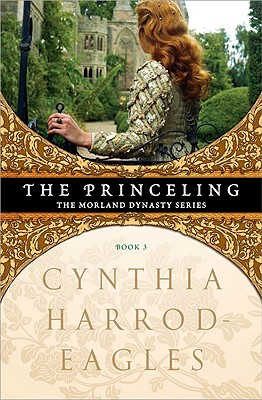 The Princeling (Morland Dynasty #3) (Paperback)
Sourcebooks Landmark, 9781402240584, 448pp.
Publication Date: October 1, 2010
Other Editions of This Title:
Analog Audio Cassette (1/9/1998)
* Individual store prices may vary.
Description
"A powerful and beautifully written novel."*
The Morlands' rise to power, as tenuous as it was unexpected, now faces its greatest threat. Elizabeth I is on the throne and Protestantism is sweeping the land, threatening the position of the Catholic Morlands and forcing them to seek new spheres of influence. John, the heir, rides north to the untamed Borderlands to wed the daughter of a Northumberland cattle lord. But he finds he must first prove himself and win her heart through blood and battle. John's gentle sister Lettice is given in marriage to a ruthless Scottish baron, and in the treacherous court of Mary, Queen of Scots, she learns the fierce lessons of survival. Through birth and death, love and hatred, triumph and heartbreak, the Morlands fight to hold on to their place among England's aristocracy.
What Readers Are Saying: *
"I thought after reading Philippa Gregory it would be difficult to find another brilliant historical novel, but these books by Cynthia Harrod-Eagles are fantastic."
"Another beautifully written book in Harrod-Eagles's Morland series."
"The story of the Morland family is still as addictive as ever."
"It's an engrossing story and one which will be enjoyed by any lovers of historical fiction.
About the Author
Cynthia Harrod-Eagles was born in Shepherd's Bush in London. The birth of the "Morland Dynasty "series enabled her to become a full-time writer in 1979. She won the 1993 RNA Novel of the Year Award. She lives in London with her husband and three children.