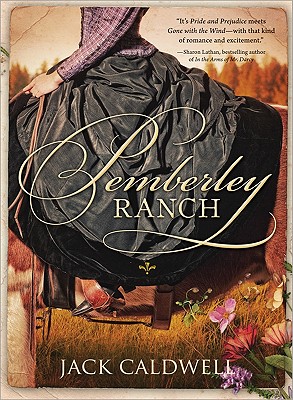 Pemberley Ranch (Paperback)
Sourcebooks Landmark, 9781402241284, 363pp.
Publication Date: December 1, 2010
* Individual store prices may vary.
Description
When the smoke has cleared from the battlefields and the civil war has finally ended, fervent Union supporter Beth Bennet reluctantly moves with her family from their home in Meryton, Ohio, to the windswept plains of Rosings, Texas. Handsome, haughty Will Darcy, a Confederate officer back from the war, owns half the land around Rosings, and his even haughtier cousin, Cate Burroughs, owns the other half. In a town as small as Rosings, Beth and Will inevitably cross paths. But as Will becomes enchanted with the fiery Yankee, Beth won't allow herself to warm to the man who represents the one thing she hates most: the army that killed her only brother. But when carpetbagger George Whitehead arrives in Rosings, all that Beth thought to be true is turned on its head, and the only man who can save her home is the one she swore she'd never trust... "It's Pride and Prejudice meets Gone with the Wind-with that kind of romance and excitement."
-Sharon Lathan, bestselling author of In the Arms of Mr. Darcy.
About the Author
Jack Caldwell, a native of Louisiana living in Wisconsin, is an economic developer by trade. Mr. Caldwell has been an amateur history buff and a fan of Jane Austen for many years. Pemberley Ranch is his first published work. He lives with his wife and three sons in the Milwaukee, Wisconsin area.
or
Not Currently Available for Direct Purchase