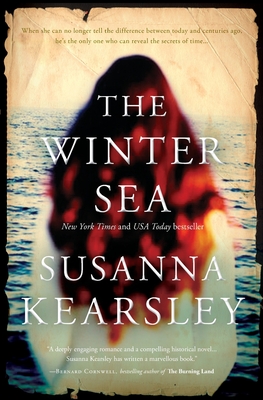 The Winter Sea (Paperback)
Sourcebooks Landmark, 9781402241376, 544pp.
Publication Date: December 1, 2010
Description
A New York Times and USA Today Bestseller
"Fascinating and immersive... I love a novel that deals with the many ways in which people keep their secrets."?Diana Gabaldon, #1 New York Times bestselling author of Outlander on A Desperate Fortune
Fans of Diana Gabaldon's Outlander series will devour this hauntingly beautiful tale of love and time travel by New York Times and USA Today bestselling author Susanna Kearsley.
History has all but forgotten...
In the spring of 1708, an invading Jacobite fleet of French and Scottish soldiers nearly succeeded in landing the exiled James Stewart in Scotland to reclaim his crown.
Now, Carrie McClelland hopes to turn that story into her next bestselling novel. Settling herself in the shadow of Slains Castle, she creates a heroine named for one of her own ancestors and starts to write.
But when she discovers her novel is more fact than fiction, Carrie wonders if she might be dealing with ancestral memory, making her the only living person who knows the truth--the ultimate betrayal--that happened all those years ago, and that knowledge comes very close to destroying her...
"Powerful, atmospheric, enthralling, and simply mesmerizing, The Winter Sea] is one of the best books you'll read this year " --Singletitles.com
"Susanna Kearsley's obvious love of history is infectious... The Winter Sea is an acknowledgement that so many of us are haunted by the deeds of our ancestors, perhaps literally..."--Gail Anderson-Dargatz, international bestselling author of A Recipe for Bees
About the Author
Susanna Kearsley's writing has been compared to Mary Stewart, Daphne Du Maurier, and Diana Gabaldon. Her books have been translated into several languages, selected for the Mystery Guild, condensed for Reader's Digest, and optioned for film. She lives in Canada near the shores of Lake Ontario.
Advertisement