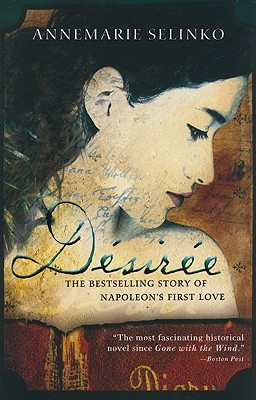 Désirée (Paperback)
The Bestselling Story of Napoleon's First Love
Sourcebooks Landmark, 9781402244025, 594pp.
Publication Date: October 1, 2010
* Individual store prices may vary.
Description
"An epic love story...irresistible reading."
-Chicago Tribune
To be young, in France, and in love: fourteen year old Desiree can't believe her good fortune. Her fiance, a dashing and ambitious Napoleon Bonaparte, is poised for battlefield success, and no longer will she be just a French merchant's daughter. She could not have known the twisting path her role in history would take, nearly breaking her vibrant heart but sweeping her to a life rich in passion and desire.
A love story, but so much more, D sir e explores the landscape of a young heart torn in two, giving readers a compelling true story of an ordinary girl whose unlikely brush with history leads to a throne no one would have expected.
An epic bestseller that has earned both critical acclaim and mass adoration, D sir e is at once a novel of the rise and fall of empires, the blush and fade of love, and the heart and soul of a woman.
"This is a fascinating panorama, from the blood-and-sawdust reek of Robespierre's guillotine to the final collapse of the Hundred Days."
-New York Times
What Readers Are Saying
"An absolutely marvelous story about a courageous woman in a difficult time who made difficult choices... one of the best books I have ever read."
"D sir e seems to come alive when I read, and I become her. This book is so romantic, so colorful and full of adventure."
"This book has meant so much to so many women."
"History has never before been as human as it is here, told through the pages of D sir e's (fictitious) diary."
About the Author
Annemarie Selinko was born in Vienna in 1914. She was a successful journalist and novelist. In 1938 she moved to Copenhagen, and subsequently lived in Stockholm, Paris and London, before returning to Copenhagen. She died in Copenhagen in 1986.
or
Not Currently Available for Direct Purchase