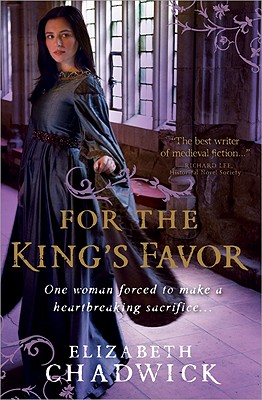 For the King's Favor (William Marshal) (Paperback)
Sourcebooks Landmark, 9781402244490, 526pp.
Publication Date: September 1, 2010
* Individual store prices may vary.
Description
A Bittersweet Tale of Love, Loss, and the Power of Royalty
When Roger Bigod arrives at King Henry II's court to settle a bitter inheritance dispute, he becomes enchanted with Ida de Tosney, young mistress to the powerful king. A victim of Henry's seduction and the mother of his son, Ida sees in Roger a chance to begin a new life. But Ida pays an agonizing price when she leaves the king, and as Roger's importance grows and he gains an earldom, their marriage comes under increasing strain. Based on the true story of a royal mistress and the young lord she chose to marry, For the King's Favor is Elizabeth Chadwick at her best.
"The best writer of medieval fiction currently around." --Richard Lee, Historical Novel Society
"An author who makes historical fiction come gloriously alive." --Times of London
"Everyone who has raved about Elizabeth Chadwick as an author of historical novels is right." --Devourer of Books Blog
"I rank Elizabeth Chadwick with such historical novelist stars as Dorothy Dunnett and Anya Seton." --Sharon Kay Penman, New York Times bestselling author of Devil's Brood
About the Author
Elizabeth Chadwick (UK) is the author of 17 historical novels, including The Greatest Knight, The Scarlet Lion, A Place Beyond Courage, Lords of the White Castle, Shadows and Strongholds, the Winter Mantle, and The Falcons of Montabard, four of which have been shortlisted for the Romantic Novelists' Awards.