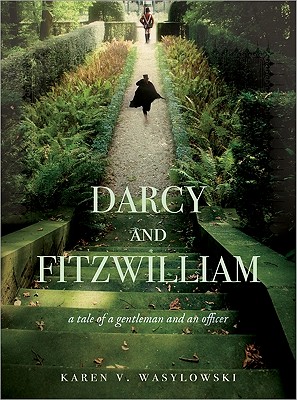 Darcy and Fitzwilliam (Paperback)
A Tale of a Gentleman and an Officer
Sourcebooks Landmark, 9781402245947, 481pp.
Publication Date: February 1, 2011
* Individual store prices may vary.
Description
A gentleman in love cannot survive without his best friend...
Fitzwilliam Darcy and Colonel Fitzwilliam couldn't be more different, and that goes for the way each one woos and pursues the woman of his dreams. Darcy is quiet and reserved, careful and dutiful, and his qualms and hesitations are going to torpedo his courtship of Elizabeth. His affable and vivacious cousin, Colonel Fitzwilliam is a military hero whose devil-may-care personality hides the torments within, until he finds himself in a passionate, whirlwind affair with a beautiful widow who won't hear of his honorable intentions.
Cousins, best friends, and sparring partners, Darcy and Fitzwilliam have always been there for each other. So it's no surprise when the only one who can help Darcy fix his botched marriage proposals is Fitzwilliam, and the only one who can pull Fitzwilliam out of an increasingly dangerous entanglement is Darcy...
About the Author
Karen Wasylowski is a retired CPA. She and her husband spend their free time volunteering with charitable organizations that assist the poor. They also are actively involved with Project Light of Manatee, providing literacy instruction to immigrants and to members of the community. Karen and her husband live in Bradenton, Florida.
or
Not Currently Available for Direct Purchase