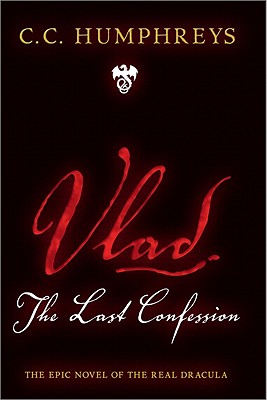 Vlad (Paperback)
The Last Confession
Sourcebooks Landmark, 9781402253515, 416pp.
Publication Date: May 1, 2011
* Individual store prices may vary.
Description
Vlad: The Last Confession is a novel about the real man behind the Bram Stoker myth. It tells of the Prince, the warrior, the lover, the torturer, the survivor and, ultimately, the hero.
Dracula. A name of horror, depravity and the darkest sensuality. Yet the real Dracula was just as alluring, just as terrifying, his tale not one of a monster but of a man...and a contradiction.
His tale is told by those who knew him best. The only woman he ever loved...and whom he has to sacrifice. His closest comrade... and traitor. And his priest, betraying the secrets of the confessional to reveal the mind of the man history would forever remember as The Impaler.
This is the story of the man behind the legend ... as it has never been told before.
"Trust nothing that you've heard."
Winter 1431, a son is born to the Prince of Transylvania.
His father christened him "Vlad."
His people knew him as "The Dragon's Son."
His enemies reviled him as "Tepes"-The Impaler.
He became the hero of a nation.
We know him as Dracula.

About the Author
Chris (C.C.) Humphreys was born in Toronto, lived till he was seven in Los Angeles, then grew up in the UK. As C.C. Humphreys, Chris has written six historical fiction novels. Chris lives in Vancouver, Canada, with his wife and young son.