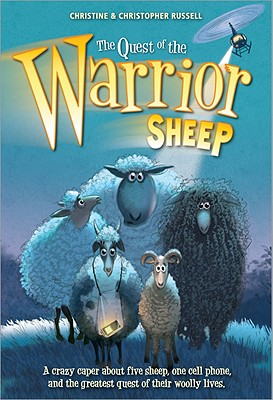 The Quest of the Warrior Sheep (Paperback)
Sourcebooks Jabberwocky, 9781402255113, 215pp.
Publication Date: February 1, 2011
Description
When Sal the sheep is bonked on the head by an unidentified falling object, it can only mean one thing: Lord Aries, the Sheep of all Sheepdom is in trouble, and the sheep posse must save him.
About the Author
Christopher Russell was a postman when he had his first radio play broadcast in 1975. He has since been a full-time television and radio script writer, and, recently a children's novelist. While his wife, Christine, has always been closely involved with his work, this is the first book they've written together.
Advertisement