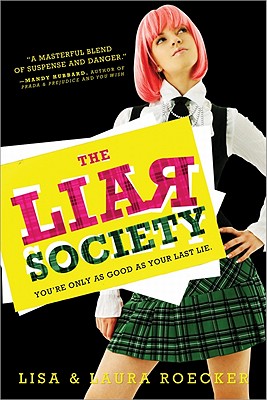 The Liar Society (Paperback)
Sourcebooks Fire, 9781402256332, 368pp.
Publication Date: March 1, 2011
Description
"A page-turning, pearl-clutching mystery "
-Kimberly Derting, author of The Body Finder and Desires of the Dead
"One killer novel."
-Lee Nichols, author of the Haunting Emma series
"The moment you finish, you'll start writing your fan letter, begging for more."
-Adele Griffin, National Book Award Finalist and author of The Julian Game and Picture the Dead
Since when do the dead send emails?
Kate Lowry's best friend Grace died a year ago. So when she gets an email from her, Kate's more than a little confused.
To: KateLowry@pemberlybrown.edu
From: GraceLee@pemberlybrown.edu
Subject: (no subject)
Kate,
I'm here... sort of.
Find Cameron. He knows.
I shouldn't be writing.
Don't tell. They'll hurt you.
Now Kate has no choice but to prove once and for all that Grace's death was more than just a tragic accident. She teams up with a couple of knights-in-(not-so)-shining armor-the dangerously hot bad boy, Liam, and her lovestruck neighbor, Seth. But at their elite private school, there are secrets so big people will do anything to protect them-even if it means getting rid of anyone trying to solve a murder...
About the Author
Lisa and Laura Roecker are sisters-turned-writing-partners with a love of all things Young Adult. Some call it arrested development, but the sisters claim it keeps them young. Plus, it's cheaper than Botox. Lisa and Laura live in Cleveland, Ohio, in separate residences. Their husbands wouldn't agree to a duplex. The Liar Society is their first novel. To learn more, check out www.lisaandlauraroecker.com.
Advertisement