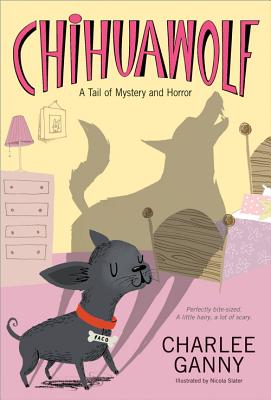 Chihuawolf: A Tail of Mystery and Horror (Paperback)
A Tail of Mystery and Horror
Sourcebooks Jabberwocky, 9781402259401, 136pp.
Publication Date: October 1, 2011
Description
Beware the wereWOOF Meet Paco, a Chihuahua with the heart of a lion. Or, at least a dandelion ... All his Iife Paco has been made fun of for his size. Munchkin. Furry Fajita. Miniature Snoozer. So when his beloved goes missing, Paco does something a little loco. To get her back, he decides to transform himself into the biggest, baddest, fiercest canine he could possibly imagine ... a Chihuawolf AHHHHOOOOOOO
About the Author
Charlee Ganny lives high up on a hill in a 150-year-old farmhouse near Harveys Lake, PA. She has too many cats to count, three dogs, and regular wild visitors, including a skunk named Professor Pewmount. She is a writer and a dreamer, and what she dreams...she writes.
Advertisement