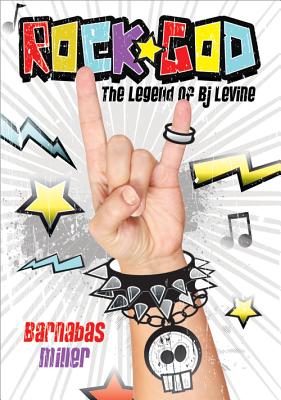 Rock God: The Legend of BJ Levine (Paperback)
The Legend of BJ Levine
Sourcebooks Jabberwocky, 9781402259623, 288pp.
Publication Date: January 17, 2012
* Individual store prices may vary.
or
Not Currently Available for Direct Purchase
Description
ARE YOU READY TO ROCK?
Dear Sammy,
The truth is that the first 13 years of my lif ebefore I met you-have been SUPER BORING. My life didn't really start until two Weeks ago. That Was the day I decided to become a full-on, fire-breathing MEGALORD OF RRRRROCK.
I mean, just because I have absolutely no musical ability is no reason to give up on my destiny. You see, I found this book that's going to turn me into a ROCK GOD -- no talent required Now all I have to do is survive long enough to read it.
Yours in Rock,
B.J. Levine
About the Author
Barnabas Miller has written many books for children and young adults. His most recent young adult novel, 7 Souls, was published in July 2010. He also composes and produces music for film and network television. He lives in New York City with his wife, Heidi; their cat, Ted; and their dog, Zooey.
Advertisement