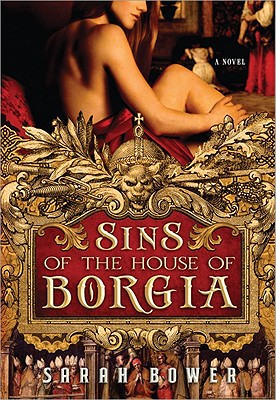 Sins of the House of Borgia (Paperback)
Sourcebooks Landmark, 9781402259630, 544pp.
Publication Date: March 8, 2011
* Individual store prices may vary.
or
Not Currently Available for Direct Purchase
Description
In the vein of Sarah Dunant's New York Times bestseller, Blood and Beauty, Sarah Bower reveals the burning heart of the Borgia family.
A Notorious Duke
An Infamous Duchess
An Innocent Girl
Violante isn't supposed to be here, in one of the grandest courts of Renaissance Italy. She isn't supposed to be a lady-in-waiting to the beautiful Lucrezia Borgia. But the same secretive politics that pushed Lucrezia's father to the Vatican have landed Violante deep in a lavish landscape of passion and ambition.
Violante discovers a Lucrezia unknown to those who see only a scheming harlot, and all the whispers about her brother, Cesare Borgia, never revealed the soul of the man who dances close with Violante.
But those who enter the House of Borgia are never quite the same when they leave-if they leave at all. Violante's place in history will test her heart and leave her the guardian of dangerous secrets she must carry to the grave.
What Readers Are Saying
"Glittering, gorgeous, compelling, and stunning."
"A richly satisfying historical novel. It deserves prizes.
About the Author
Sarah Bower is a literature development officer for Creative Arts East. She teaches creative writing at the University of East Anglia. She was UK editor of the "Historical Novels Review "for two years until the beginning of 2006, when she stepped down to make more time for her own writing. She is the author of the forthcoming novel "The Needle in the Blood."
Advertisement