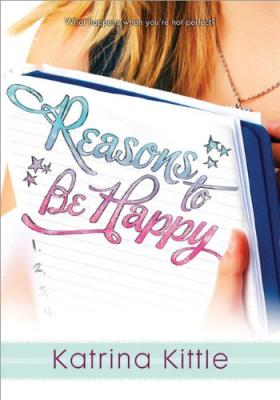 Reasons to Be Happy
Paperback

* Individual store prices may vary.
Description
Gripping I was instantly swept away by Hannah's struggles and greatly inspired by her journey. This is a powerful book, and I recommend it for anyone who has ever worried about how to fit in.--Kristina McBride, author of The Tension of Opposites
Imagine your parents are beautiful famous actors and you're going through your awkward stage for all the world to see In acclaimed author Katrina Kittle's tween debut, Hannah is the ugly duckling in a family of swans and takes drastic measures to live up to Hollywood's impossible standards.
REASONS TO BE HAPPY
21. Cat purr vibrating through your skin
22. Jumping on a trampoline in the rain
23. Raw cookie dough
24. Getting yourself all freaked out after a scary movie
25. Dancing like an idiot when no one is watching
What happened to the girl who wrote those things? I miss that girl. She used to be bold and fun. Now she's a big chicken loser.
How could so much change so fast?
Let's see, you could be the plain Jane daughter of two gorgeous famous people, move to a new school, have no real friends, and your mom could get sick, and, oh yeah, you could have the most embarrassing secret in the world.
Yep, that about does it.
So, the real question is, how do I get that girl back?
Praise for Katrina Kittle:
With subtle yet shimmering insight, Kittle explores the resilience of human nature.--Booklist
Kittle crafts a disturbing but compelling story...gripping read.--Publishers Weekly
Sourcebooks Young Readers, 9781402260209, 288pp.
Publication Date: October 1, 2011
About the Author
Katrina Kittle's reasons to be happy include 1.) her overflowing garden in Dayton, OH 2.) her fat cat Joey 3.) coffee 4.) dark chocolate 5.) zombie movies and 6.) starting every morning in her writing office doing what she loves most. She once had a goat under her bed in Ghana.
or
Not Currently Available for Direct Purchase