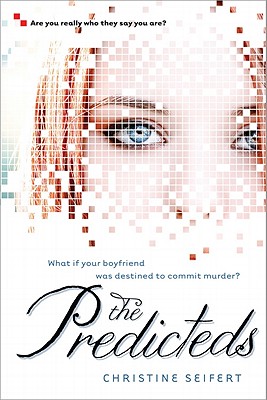 The Predicteds (Paperback)
Sourcebooks Fire, 9781402260490, 342pp.
Publication Date: September 1, 2011
* Individual store prices may vary.
or
Not Currently Available for Direct Purchase
Description
Your future is not your own...
"We wanted to know what makes a good kid good and a bad kid bad. Can you blame us for that? We found an astoundingly, marvelously simple answer: The brain isn't so much a complicated machine as it is a crystal ball. If you look into it, you will see everything you want to know."
-Dr. Mark Miliken, senior researcher at Utopia Laboratories
Who will it be?
Will the head cheerleader get pregnant?
Is the student council president a secret drug addict?
The whole school is freaking out about PROFILE, an experimental program that can predict students' future behavior.
The only question Daphne wants answered is whether Jesse will ask her out...but he's a Predicted, and there's something about his future he's not telling her.
About the Author
Christine Seifert is a professor at Westminster College in Salt Lake City. When she's not torturing students in her writing classes, she enjoys really bad TV, reading in the glorious Utah sun, and practicing disguising her native Fargo, North Dakota accent. She remembers high school vividly.
Advertisement