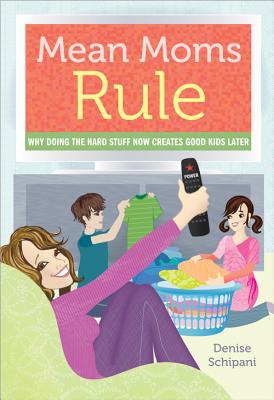 Mean Moms Rule (Paperback)
Why Doing the Hard Stuff Now Creates Good Kids Later
Sourcebooks, 9781402264146, 288pp.
Publication Date: April 1, 2012
* Individual store prices may vary.
Description
Mean moms say no. Mean moms are consistent. Mean moms trust themselves. Mean moms don't care what everyone else is doing. Mean moms teach the kids the life skills they need to know. Mean moms slow it down. Mean moms fail their kids a little bit every day. And mean moms prepare their kids for the world, not the world for their kids, raising children into adults who know how to make themselves happy. Mean moms rule, and their kids benefit. Mean Moms Rule shows you how why being a mean mom might be the best thing for your child.
About the Author
Denise Schipani has 20 years experience in magazines, where she worked at Child, American Baby, Bridal Guide, and All Woman. She freelances for these as well as Parents, Parenting, Family Circle, Redbook, Real Simple, Woman's Day, Fitness. She is the founder of www.confessionsofameanmommy.com.