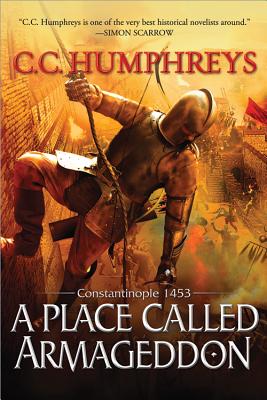 A Place Called Armageddon (Hardcover)
Constantinople 1453
Sourcebooks Landmark, 9781402272493, 458pp.
Publication Date: September 1, 2012
Other Editions of This Title:
Paperback (6/4/2013)
Paperback (3/29/2012)
* Individual store prices may vary.
Description
Gregoras had vowed never to return to Constantinople, the cursed home that had betrayed and scarred not only his mind, but his face, for all to see. But now with 100,000 Muslim soldiers outside its walls, he can hear its desperate calls for his help, as it can only be held by men and mercenaries as skilled in battle as Gregoras, of which few remain.
His return home, though, will mean not only having to face the constant hum of arrow and cannon, but also Theon, twin brother...and betrayer. And with him his beloved Sofia, lost when Gregoras was cast from his home, now bound to Theon in marriage. But the rewards of victory would not only be the glories of the battle, but the redemption of his name and his soul.