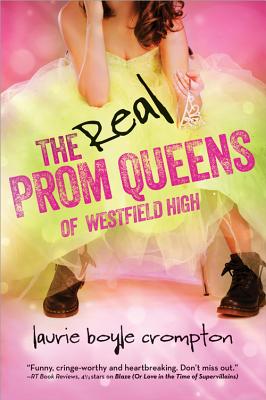 The Real Prom Queens of Westfield High
Paperback

* Individual store prices may vary.
Description
"Smart satire and a rollicking good read "--Jean Kilbourne, Ed. D, creator of "Killing Us Softly: Advertising's Image of Women" film series
5 News Press Release
WESTFIELD Reality television is heading to high school Watch the drama unfold as the three biggest nobodies in Westfield High's senior calls get a shot at becoming popular
Our hidden cameras will catch all the action as they vie for the ultimate label of acceptance and popularity--Prom Queen
It's no surprise to Shannon when she is voted least likely to be prom queen at Westfield High. That is until she's selected to co-star in a hidden-camera reality show, The Prom Queen Wannabes, and undergoes a complete makeover.
Now the social hierarchy of the entire senior class is about to be turned upside down. But when Shannon uncovers proof that the beauty business can be awfully ugly, she must find a way to show her BFF and one true crush that underneath the fabulous makeover, she really hasn't changed.
This prom night is about to shock everyone's corsages off.
Sourcebooks Fire, 9781402273469, 320pp.
Publication Date: February 4, 2014
or
Not Currently Available for Direct Purchase