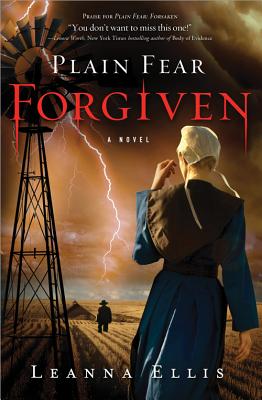 Plain Fear
Forgiven
Paperback

* Individual store prices may vary.
Description
"Leanna Ellis has written an emotionally powerful story with an unusual twist to the vampire legend."--Nina Bangs, USA Today bestselling author
What Must We Sacrifice to be Forgiven? Evil returns to Promise, Pennsylvania in this gripping finale of the Amish vampire trilogy...
Samuel Fisher has committed a sin of biblical proportions--he killed his own brother, Jacob. Haunted by guilt and talked by a vampire out for his soul, Samuel starts down the same dark path of destruction that led to his brother's death.
A captivating coming-of-age story unlike any other, Plain Fear: Forgiven pits redemption against temptation, love against fear, and simple faith against the intricacies of sin and salvation. In the gripping final battle between hunters and vampires, Samuel must choose where his loyalties lie. The lives of those he loves--as well as his own ultimate forgiveness--hangs in the balance.
Praise for Plain Fear: Forsaken:
"An intense, powerful novel of love and loss, deception and deliverance."--Nancy Haddock, bestselling author of Always the Vampire
"In a word...captivating. Leanna Ellis creates a world seemingly simplistic but teeming with complexity. Forsaken is a book you won't want to miss."--Elisabeth Naughton, author Tempted
"Leanna Ellis takes readers on a thrilling journey to the dark side of Amish life and beyond. Forsaken exemplifies the ultimate literary juxtaposition of good and evil, and is made all the more powerful by Ellis's ability to paint a vivid and realistic picture of Amish life."--Linda Castillo, New York Times bestselling author
Sourcebooks Landmark, 9781402279799, 368pp.
Publication Date: August 6, 2013
or
Not Currently Available for Direct Purchase