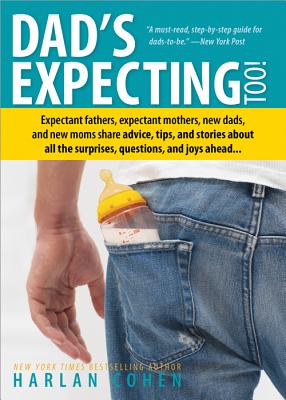 Dad's Expecting Too!: Expectant Fathers, Expectant Mothers, New Dads and New Moms Share Advice, Tips and Stories about All the Surprises, Qu (Paperback)
Expectant Fathers, Expectant Mothers, New Dads and New Moms Share Advice, Tips and Stories about All the Surprises, Qu
Sourcebooks, 9781402280641, 498pp.
Publication Date: November 5, 2013
Description
Dad's Expecting Too is a witty, wise, and considerate guide for expectant fathers on everything they need to know as they prepare for a new member of the family to arrive.
Harlan Cohen, New York Times bestselling author and America's only male syndicated advice columnist, presents the best advice from dads and moms on how to make pregnancy a joyous time, while minimizing the discomforts. Each entry contains a tip with supporting stories and quotes from real expectant dads and moms, paired with advice from the author. Medically reviewed, and containing pictures of the baby's development throughout the 40 weeks, this innovative guidebook is a must-have resource for expecting parents.
Advertisement