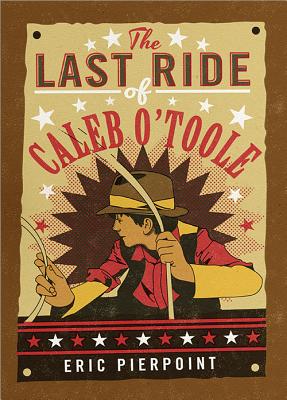 The Last Ride of Caleb O'Toole (Paperback)
Sourcebooks Jabberwocky, 9781402281716, 293pp.
Publication Date: September 3, 2013
Description
Children's Book Winner of the Reading the West Book Award
"I need you to be strong."
Caleb O'Toole could hear his mother's last words as clearly as if she was sitting right next to him. He promised her he'd keep his sisters safe. But safety is over a thousand miles away in the rugged Bitteroot Mountains-past dust-choked deserts and thorny tumbleweeds and as sun so hot, it's hard to breathe. Tornadoes and hungry wolves wait for them on the path ahead. But with the infamous Blackstone Gang hot on their trail, Caleb has no choice but to keep going. There's no telling how far the gang will go to keep their latest murder a secret. And Caleb is the number one witness to their crime.
Caleb O'Toole can hear his mother's last words: "I need you to be strong." and he can't let her down.
Advertisement