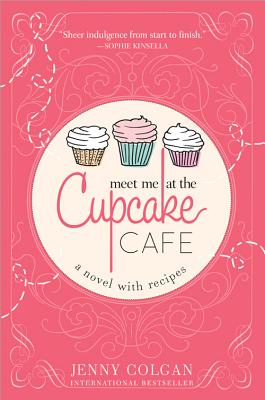 Meet Me at the Cupcake Cafe (Paperback)
Sourcebooks Landmark, 9781402281808, 410pp.
Publication Date: July 2, 2013
* Individual store prices may vary.
Description
" A] heartwarming story a la Bridget Jones' Diary with a twist... Colgan folds in a colorful cast of characters and whips up an easy, sweet read."--USA Today
A smart, quirky contemporary cupcake book of recipes and friendship, fans of Sophie Kinsella, will be heading for their mixers to create a story as sweet and complex as Issy's.
Issy Randall can bake. No, Issy can create stunning, mouthwateringly divine cakes. So when she loses her desk job, she starts her own caf and finds life can be tougher, and sweeter, than she ever dreamed.
After a childhood spent in her beloved Grampa Joe's bakery, Issy has undoubtedly inherited his talent. She's much better at baking than she is at filing so when she's laid off from her desk job, Issy decides to open her own little caf . But she soon learns that her piece-of-cake plan will take all of her courage and confectionary talent to avert disaster.
Funny and sharp, Meet Me at the Cupcake Caf is about how life might not always taste like you expect, but there's always room for dessert
What reviewers are saying about Meet Me At The Cupcake Caf :
"A funny novel about friendship, food and love... "--Kirkus
"A delightful story... warm, funny and well-written."--Fresh Fiction
"Absolutely adorable... charming... an endearing, delightful read"--Silver's Reviews