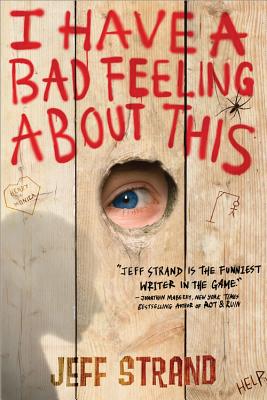 I Have a Bad Feeling about This (Paperback)
Sourcebooks Fire, 9781402284557, 242pp.
Publication Date: March 1, 2014
Other Editions of This Title:
Prebound (3/1/2014)
Compact Disc (12/1/2014)
* Individual store prices may vary.
Description
Wilderness Survival Tip #1
Drinking your own sweat will not save your life. Somebody might have told you that, but they were trying to find out if you'd really do it.
Henry Lambert would rather play video games than spend time in the great outdoors--but that doesn't make him a wuss. Skinny nerd? Fine. But wuss is a little harsh. Sadly, his dad doesn't agree. Which is why Henry is being shipped off to Strongwoods Survival Camp.
Strongwoods isn't exactly as advertised. It looks like the victim of a zombie apocalypse, the "camp director" is a psycho drill sergeant, and Henry's sure he saw a sign written in blood...
Wilderness Survival Tip #2
In case of an avalanche, don't despair. You're doomed, but that's a wicked cool death.
Wilderness Survival Tip #3
If you're relying on this book for actual survival tips, you're dead already.
Praise for Jeff Strand's A Bad Day For Voodoo:
"A delightfully ludicrous read."--School Library Journal
"Just the thing for teen wiseacres."--Booklist
" A] free-wheeling dark comedy that starts off running and doesn't stop until all plausibility is exhausted. Sam Raimi fans should eat it up."--Publishers Weekly